Elk Bull Hunts at Edenwood
Bull Elk Hunts:
✓

Currently Available!
We have 400"+ elk.
Flat rate set before
the hunt starts.


No scoring fees.
If you are planning on trophy elk hunting this year, why not come to Wisconsin? Edenwood offers trophy elk hunts, and we will put you in the middle of an elk hunters paradise! No need to wait to draw a tag or enter a lottery to hunt on our private ranch. Even better, there are no scoring fees! See everything Edenwood Ranch & Preserve has to offer when you hunt our elk.
We take great pride in our herd by only allowing 20 elk to be harvested per season, ensuring each hunter will have a true trophy experience! Bring your whole family or use the hunt as a backdrop for a bachelor or birthday party. Our one-on-one hunting guides will help your entire party have a successful experience. Just be sure to call soon, the elk hunts often get booked long before hunting season.
The best time to hear elk calling and bugling is late August through the end of September. The hunting season goes from September 1 through January 1 of next year. Bring your own calls along and call in these giant elk with your one-on-one hunting guide!
Wisconsin Elk Hunting at its Finest
At Edenwood, we harvest 6x6 or larger bulls only. In the past we have averaged 370" bulls, with many bulls going over the 400" mark each year. There's no need to settle for the first elk you see, giving you plenty of opportunities to bag the bull of your dreams.
We do not tag, color code or segregate our animals. We pride ourselves in ensuring a fair chase environment. You can use the weapon of your choice and hunt from a heated condo stand, a ladder stand or ground blind! You choose your hunting experience from start to finish. We can accommodate hunters of all ages and experience levels as well as disabled hunters.
Each time you go out to hunt it will be another great experience! Sit and relax by the fire nightly and listen to the elk bugle! Edenwood has hunting and non-hunting activities everyone will love, so make sure to bring the whole family.
Your Hunting Trip at Edenwood Includes:
Hunting Trip Features

Amenities

370" to 400"+ Elk Bulls
Fair Chase Environment
Free Field Dressing
Skinning, Quartering, & Caping Services Available (additional cost)
Onsite Taxidermist (additional cost)

4 Days and 3 Night Stay Included
First Class Lodging & Meals
Non-hunters Can Tag Along for $150/day
Luxury Hunting Stand
Trusted Local Processors Nearby
Edenwood is conveniently located in central Wisconsin. Best of all, several airports are within just a one hour drive. Join us for your next hunt and enjoy trophy elk hunting in Wisconsin. Hunters across the Midwest chose Edenwood for their trophy elk hunts.
Book an elk hunting trip at Edenwood Ranch & Preserve today for a thrilling experience.
More Hunting Experiences at Edenwood Ranch and Preserve
Whitetail
Add a trophy whitetail buck to your hunt. Edenwood's well-equipped whitetail deer will impress you almost as much as our monster elk.
Hunt Whitetail
Fallow
Fallow deer can't compete with the elk for sheer size, but they're far rarer in this part of the world. Hunt exotic fallow deer and claim a truly unique trophy rack.
Hunt Fallow
Bow Hunting
Bow hunting elk provides a higher challenge and the ultimate satisfaction of success. Hunt elk, whitetail or fallow from 20 different bow stands, or stalk hunt your next trophy animal.
Bow Hunting
Live Deer Cams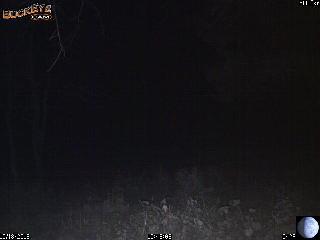 See our deer cams
Big Game Hunts in Central Wisconsin: What to Bring
You don't have to travel to Africa for big game hunting. We have bull elk weighing more than 700lbs right here in Wisconsin. Taking such a large animal is a test of one's hunting abilities. For this reason, many experienced and veteran hunters love going after elk as a break from whitetail deer.
Currently, there is no elk hunting season in Wisconsin. There is a small herd around Clam Lake which is not yet sustainable. It may be several years before the Department of Natural resources approves of an elk hunting season, and even then there will likely be a limited number of tags and a lottery. As a result, the only way to hunt elk in the state is at Edenwood Ranch & Preserve.
Elk are notoriously tough animals, sometimes shrugging off wounds other animals would succumb to.
Whether you are an avid bow hunter or prefer hunting with guns, you will have a thrilling and adventurous trip at Edenwood Ranch and Preserve. You will most likely find yourself with mere seconds to aim at an elk, possibly behind some brush, moving, at an unusual angle or under any other complication.
A common question many hunters have before their first elk hunt is what gun to use. A good rule of thumb is to use the one you're most comfortable with. Hunting rarely presents a straight shot at an animal's flank. If you are not 100% confident in your ability to use your gun, you may fail to hit the elk in a vital spot.
Caliber-wise, the .30/06 most Wisconsin hunters use for whitetail is more than adequate for an elk. Some hunters like to shoot .338 and .300 Win Mag, both excellent choices for elk hunting. We do not recommend anything under .270, and even a .270 requires precise shot placement to kill an elk.
Do not forget a scope!
Elk are wary of humans and quite adept at avoiding hunters. This means you will probably have to take a long range shot and can't afford to miss. A 4X generally suffices, but many people like the variability of a 3-9X.
A final consideration is whether you should use a bolt action or semiauto rifle. As we said before, use what you are most comfortable with. Be advised, though, most elk hunts take place during Wisconsin's frigid winter. If the weather is extraordinarily cold, a semiautomatic rifle may freeze up or jam, allowing the elk to escape.
If you have any questions about what to brink on your elk hunt, our professional guides and staff are always ready to help. We'll make sure you bring the right stuff to hunt the biggest trophy elk in Wisconsin. Join us for the hunt of a lifetime!
Edenwood Ranch & Preserve 2017 Hunting Dates
Whitetail Bow and Crossbow Hunt
Sept. 1st 2017 – Jan. 1st, 2018
Youth Deer Hunt
Sept. 1st 2017– Jan. 1st, 2018
Whitetail Gun Hunt
Sept. 1st 2017 – Jan. 1st, 2018
Whitetail Muzzleloader Hunt
Sept. 1st 2017 – Jan. 1st, 2018
Elk and Fallow Hunting
Sept. 1st 2017 – Jan. 1st, 2018
*Hunting always available as long as antlers haven't dropped
DNR 2017 Deer Hunting:

Public

Dates
Whitetail Bow and Crossbow Hunt
Sept. 16th – Jan. 7th 2018
Youth Deer Hunt
Oct. 7th – Oct. 8th
Whitetail Gun Hunt
Nov. 18th – Nov. 26th
Whitetail Muzzleloader Hunt
Nov 27th – Dec. 6th
Elk and Fallow Hunting
N/A - Public Hunts not Available
Tips While on Your Elk Hunt
If you are a beginner or first time elk hunter, there are a lot of useful guidelines to follow to ensure your hunt is successful. Elk react different from whitetail, so it is important to come prepared. Our experienced hunting guides recommend you:
Keep quiet while out in the woods – elk have sensitive hearing, so you should only talk in a whisper when needed, and use radios or cell phones only for emergencies.
Wear camouflage gear – elk can see orange and red colors.
Get to your hunting spot early – elk move an hour after sunrise and an hour before dark, so you should be in your spot before it gets light out.
Pay attention to the wind and control your scent – the wind constantly changes direction, and can alert elk of your presence before you see them. Wash your hunting clothes in non-scented soap and store the clothing in clean plastic bags.
Scout your area well – when you're hunting elk in a new location, get to know the local terrain and where the elk like to move and where they hunker down and hide.
Since elk can see orange and red, hunting them can be incredibly difficult while wearing Blaze Orange (sometimes called Hunter Orange) garments. Blaze Orange clothing is required by Wisconsin state law to protect hunters on public land from accidentally being shot. At Edenwood, you will be able to wear regular camo, helping you better blend in as you go after your trophy elk. By booking our entire resort for your hunting party, you have no need to worry about any other hunters while going after you elk.
A RESORT FOR EVERYONE
There's more to Edenwood than trophy hunting. Fish on our stocked lake or go for a swim on the private beach. There are trails for walking, hiking, biking, horseback riding, and ATV rides. A shooting gallery lets you perfect your aim with gun or bow.
Book the entire Edenwood resort to host your own private events, including:
Just tell us what you need for your group's celebration and we'll make it happen.
The Best Hunting in Wisconsin is a Short Trip Away
Edenwood Ranch & Preserve is centrally located in the heart of Wisconsin, making us a short trip from the biggest cities in the Upper Midwest. We are only an hour-and-a-half drive from Madison or Green Bay, two hours from Milwaukee, and about four hours from Chicago, IL or Minneapolis, MN. Dubuque, IA is only three hours away. Hunters from all over the Midwest and the US come to Edenwood for their shot at elk bulls.
Nearby airports include the Outagamie Regional Airport in Appleton, WI, Austin Straubel International in Green Bay, the Dane County Regional Airport in Madison and Mitchell International in Milwaukee. We'll even pick you up and drop you off! We have a limousine if you want your party to arrive in style. We recommend this for weddings, bachelor or bachelorette parties, and milestone birthdays.
As part of your trip to Edenwood Ranch, we can also arrange off-site trips to nearby shopping centers in the Fox Valley or scenic Wisconsin Dells, golfing or skiing/snowboarding outings, even a tour of the iconic home of the Green Bay Packers, legendary Lambeau Field.
Distance and Driving Time to Edenwood Ranch & Preserve
Madison, Wisconsin
80 miles
1.5 hours
Chicago, Illinois
210 miles
4 hours
Minneapolis-Saint Paul, Minnesota
239 miles
4 hours
Marquette, Michigan
255 miles
4.5 hours
Des Moines, Iowa
370 miles
6 hours
Indianapolis, Indiana
394 miles
6 hours
Detroit, Michigan
500 miles
7.5 hours
*Driving time based on ideal traffic conditions
Explore our luxury hunting lodges and book your trip online today.